The new regulations imposed by Boris Johnson mean that we are no longer able to enjoy the great outdoors as freely as we'd like. We are limited to leave our homes for reasons deemed a 'necessity'. This includes shopping for food and medicines, work, helping a vulnerable person and once a day for exercise. As I'm sure you've all noticed, cycling is mentioned as a permitted exercise and while the details are slightly hazy, cycling is what you should do. The distance or time isn't specified, however, common sense should dictate your rides. Stay safe, on your own, on routes you know and with all the necessary tools and with the knowledge of how to use them.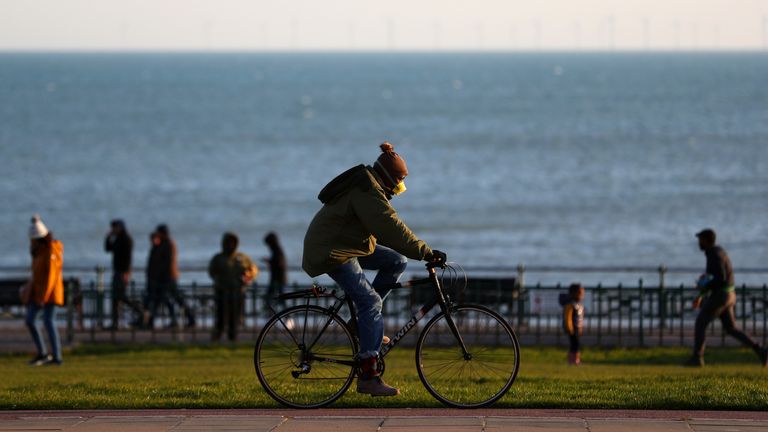 France and Spain had similar restrictions in place, unfortunately, cyclists flouted them, riding in groups and long distances. The government came down hard and banned all cycling due to a few unruly riders, with roaming police, strict fines and potential prison sentences to deter anyone from breaking the rules. Let's not get ourselves into the same position by respecting the regulations and behave responsibly.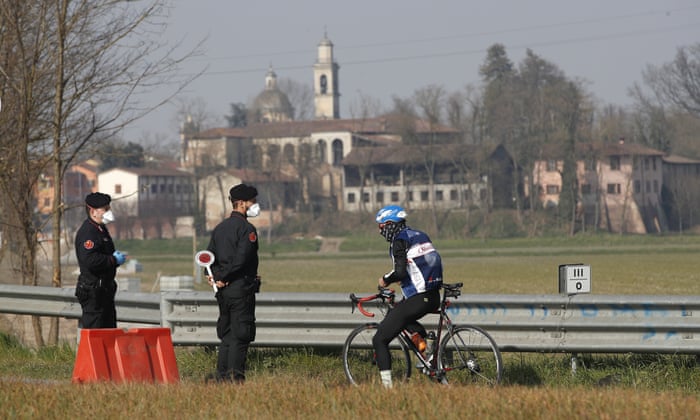 In the meantime, do the most to enjoy riding a bike. The sun is out and no one is in a hurry. Head out into the fresh air and take some deep breaths and enjoy the feeling of your legs spinning, the lack of cars and slightly eerie quietness in the streets. If you're currently bikeless and feeling the urge to get one, there are some great bikes out there for under £1000 and options to finance them over a selected period of time, to alleviate any financial strain. Hargroves have picked a few of our favourite bikes for under £1000 and listed them below:
2020 Specialized Sirrus X 3.0 Hybrid Bike
Available in pink and black the Sirrus X is your ticket to riding more and to places you never imagined possible. It's a comfortable, capable "let's do stuff" kind of bike that will inspire you to ride more than you ever have before. With bigger confidence-inspiring tires, a slightly more upright riding position, a super intuitive one-by drivetrain and plenty of mounts for racks and fenders it's more than just a solid partner on the pavement. Specialized also equipped every Sirrus X with next-level comfort from their scientifically tested and ergonomically engineered shared platform body geometry saddle, handgrips and pedals. Here's to your new life on two wheels. At £699 and finance options as low £19.40 a month it's a deal that's hard to pass.
2020 Cannondale Althea 3 Women's Hybrid Bike
With its low-standover, mountain-bike-inspired frame, its 700c knobby tires and 50mm suspension fork, the Althea can take you from pavement to dirt, to gravel and back…with a smile on your face. It's comfortable, popular and looks good. The women's frame design matches the ruggedness of a mountain bike with the speed of 700c wheels. Super low standover means easy mounting and dismounting. The women's specific geometry of the Althea delivers the speed and agility of a city bike, with the stability and heads-up comfort of a mountain bike. Currently, with 15% off at £509.99 and finance options available at £14.15 a month, it's time to snap up the Althea and get the most enjoyment out of your ride.
The Avenida 6 was built around comfort, with its classic step-through frame design and upright riding position coupled with the swept-back bar and suspension seat post the Avenida 6 puts you in the perfect position to ride all day and step off feeling just as fresh as when you stepped on. Fully equipped with full-length mudguards and rear pannier rack as standard it is more than capable of tackling the morning commute or the daily ride and equipped with 6 speed Shimano gearing means it can handle any route you choose. Available at £449.99 and finance options starting at £12.49 a month.
2020 Cannondale Topstone Sora Mens Gravel Bike
A personal favourite of mine, the Cannondale Topstone, is a capable, versatile gravel road bike. Built for chasing horizons, exploring routes less travelled or accelerating your commute. Its lightweight aluminium frame uses Cannondale's SmartForm tubing to save weight and engineer comfort, increasingly important on long and off-road rides. Wide tyre clearance allows 700 x 37c tyres to come as standard, which really blurs the lines between on and off-road with their fast-rolling tread yet high volume providing plenty of comforts. Disc brakes, internal cable routing and multiple mounting points for luggage and you've got a seriously capable bike on your hands. At £949.99 you get some real value for money and the finance starts as low as £26.36.
2020 Cube Aim Race Hardtail Mountain Bike
If you're looking for something a bit more fun, look no further than the Cube Aim Race Hardtail. It's cheap, cheerful and with plenty of play, it'll keep a smile on your face the entire time you're on it. Whether you plan to zip around the block, delve into the local park or even a quick single track lap round the local woods this well-equipped, easy-to-handle and reliable trail companion won't let you down. At £499.99 and starting at £14.95 a month finance you're not going to find more bang for your buck.
Regardless of what you choose, what's important is keeping safe, riding responsibly and being careful, but get your exercise in 🙂
To see more great value bikes please visit https://www.hargrovescycles.co.uk/bikes/hybrid-bikes/instock?maxprice=700

Stay safe out there everyone

Hargroves